National Parks of Japan
Adventures
Discover New Possibilities
Through Adventures
in National Parks
Japan, enveloped by the sea and graced with over 80% of its land veiled in lush forests, is bestowed with a bountiful natural environment brimming with seasonal allure.
Immerse yourself in the very essence of nature, engaging all your senses, while exploring the rich history and diverse cultures that thrive in each region. Embrace the inspiration and new horizons that unfold through interactions with local communities.
Embark on an unforgettable "ADVENTURE," guided by Japan's world-renowned national parks, where you'll journey into the depths of your own unexplored territories.
Currently Available Tours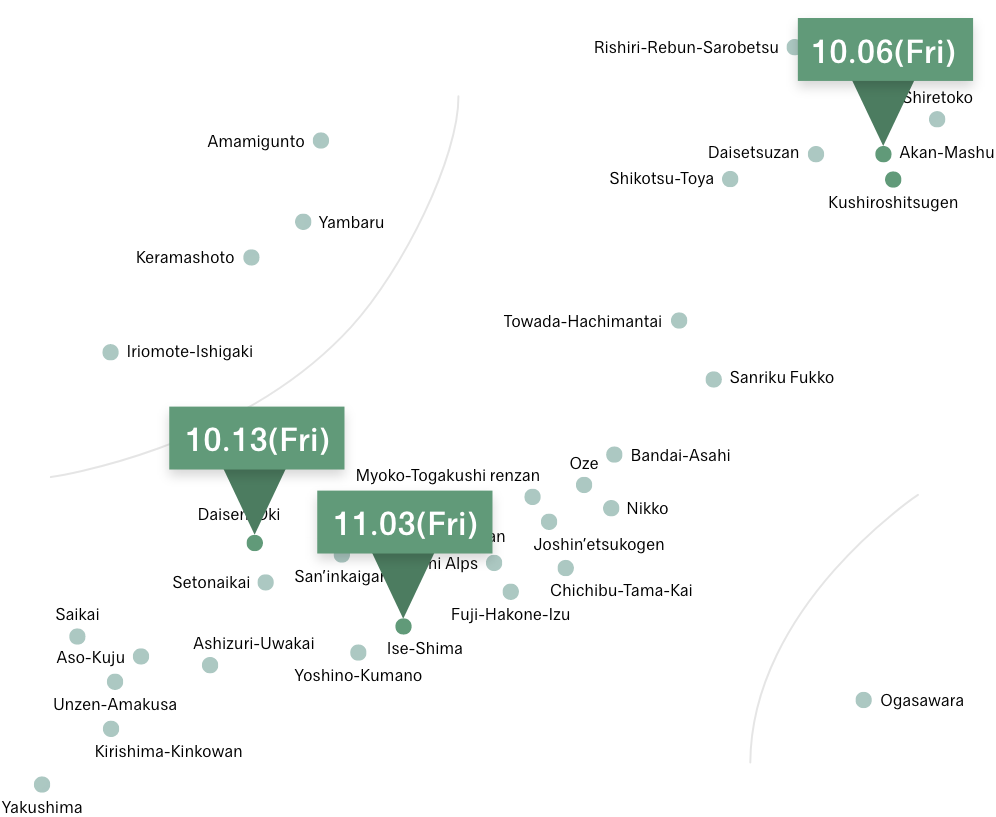 About
Enjoy nature and protect nature.
A place where Nature, Culture, History, and People converge.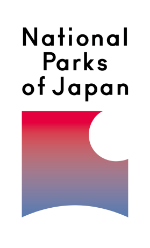 In October 2020, Goldwin established a partnership with the Ministry of the Environment as an "Official Partner of National Parks."

Leveraging our expertise gained from years of experience, we aim to showcase the stunning landscapes and the joy of staying in Japan's world-renowned national parks. At the same time, we seek to stimulate the regions where these national parks are located and connect the rich natural environment to the future.

We hope that this initiative will allow more people to experience the beauty of national parks and foster a sense of closeness to nature in their everyday lives.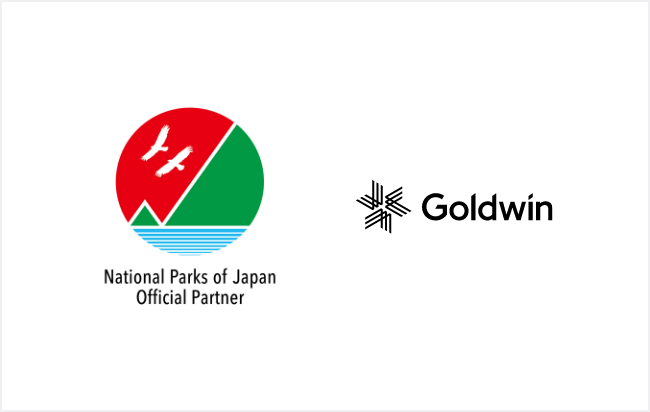 Discover
A tale to "discover"
the hidden charms of national parks.
While many people are aware of the existence of national parks, they might not fully understand their true essence. In this 'Story', we travel to national parks across Japan to not only experience their abundant nature but also to connect with the history and culture that has been nurtured in these lands. Through this journey of 'discovery=DISCOVER', we weave together the tale with beautiful photographs and prose.
Products Original products that aim to achieve the sustainable 'conservation and utilization' of national parks.
Items designed with the logos of the national parks, using environmentally friendly materials such as recycled polyester and organic cotton.

Part of the proceeds from these sales will be donated to support the conservation and management of national park areas.